Whether it is our Drone Basics classes or our Drone Bootcamp, you can easily register here on our website. If you have any issues or questions about registration, please email or call us at 610.744.2001.
Class Information
Master Your Drone Knowledge $49
UAS 101 – Drone Aircraft Systems
UAS 102 – Drone Flight Operations
FAA Regulations; Know Before You Fly

Master Your Part 107 [Ground School] $450
UAS 101 – Regulations & National Airspace
UAS 102 – Sectional Charts
UAS 103 – Aviation Weather
UAS 104 – Loading & Performance
UAS 105 – Operations
Includes PDF of course
Top Flight Apps for safe and informative operations
Master Your Drone Skills (Flight School) $1250
• Drone Aircraft Systems
• Drone Flight Operations
• Drone Simulation Stations
• Open Box Drone Set Up and Flight Test
• Flight Training with your very own drone!
• Practice, Practice, Practice!
• Introduction to Aerial Photography & Video
• Intelligent Mode Challenge
• Best Apps to set you up for success
• Certificate of Graduation: You did it!
Master Your Drone Boot Camp
(DJI Mavic Pro Drone Included) $2800
• DJI Care
• Ground School
• Flight School
• Fee for FAA Airman Knowledge Test
Master Your Drone Boot Camp
(DJI Phantom 4Pro Included) $3500
• DJI Care
• Ground School
• Flight School
• Fee for FAA Airman Knowledge Test
Available Current Classes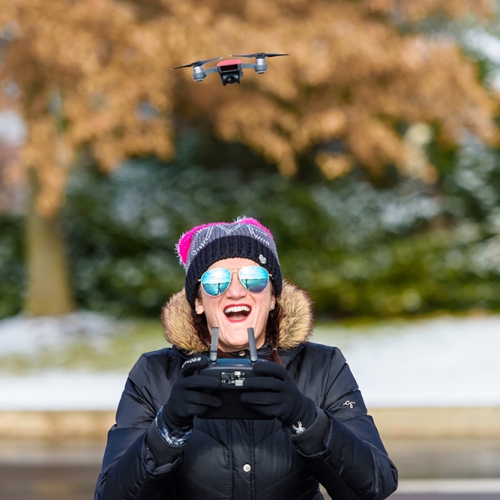 Join Our Mailing List For News, Updates, and Available Courses