Choose our FAA Part 107 Prep Course or Drone  Flight Lessons and start flying into your future! You can easily register here on our website. If you have any questions about registration, email, call us at (877)-880-1988 or schedule an appointment here.
Discovery Drone Flight (Beginner to Intermediate)
Hands on drone flight lesson with our professional drone pilot team. WE have multiple locations in the Greater Philadelphia Area  and Southern Florida. No drone required; try ours before you buy yours. Come fly for two exciting hours and discover the aviation  world of the future!
I got my son a "Discovery Drone Flight" for his birthday and it was great! Kim really took time to teach him the ropes and kept circling back to ask questions to make sure he understood everything. He had a wonderful time and the experience has really piqued his interest in drones!   -G. Barker
I did a discovery flight yesterday. It was an awesome experience. It was my first time with drone. Special thanks to Kim. She has passion and enthusiasm toward teaching others how to fly drones. Master your drone center was the right choice. Thanks!   -A .Ahmed
MYD FAA Remote Pilot Certification Test Prep Course
The FAA Drone certification is a game changer!
Our MYD graduates of all ages are taking their aerial photography and video to the next level once they pass their FAA test. This class is designed especially for those who are visionaries and like to enjoy the process. Sit back and enjoy this remarkable learning experience with certified drone pilots who are passionate professionals. You will be so proud of yourself for accomplishing this FAA Certification.
Regulations & National Airspace
Sectional Charts
Aviation Weather
Loading & Performance
Operations
Live, instructor led class teaching the major components of the FAA Part 107 Airmen Knowledge test. Learn from certified drone pilots that are flying drones safely for commercial & hobby use daily. Includes a membership into MYD private FB study group for on going support. Top flight Apps for safe and informative operations. Spotlight speakers pop in to give our students insider info from the Pros!
"I passed my Part 107 exam with a whopping 93% (only 4 wrong!) thanks to the training I received from the Prep Course with Master Your Drone. The way the instructors break down and teach the lessons was very helpful in understanding the pertinent material on the exam. I scheduled my exam for the same week that my course ended to be sure I took it while everything was still fresh in my brain. I felt very confident going in thanks to this course."           -S. Hale, FAA Certified Drone Pilot
Master Your Drone and Kim Players are AMAZING!!  Taking the Part 107 course was truly an accomplishment.  The instructors made me feel like I can accomplish anything!!  That test was hard, but I worked harder, and nailed it with a 93%!"    – K. Kooker, FAA Certified Remote Pilot
Drone Pro Flight Lessons Bundle (8 Hours)

Fly! Fly! Fly! Commit to the process and be amazed at the skills you will have with our 8 hour flight bundle. Its not just flight training, its a transformation!
Anatomy of a drone. (we provide the drone or bring yours)
Drone flight operations&  visual observer training
Drone simulation stations to hone your skills
Set up and flight test of your drone.
Hands on flight training with your drone or fly a drone from the MYD fleet.
Lots of practice including obstacle courses and drone job skills.
Introduction to aerial photography & video
Intelligent Mode Overview
Best Apps and drone insurance options to set you up for success.
Beginner through intermediate (50-100 hours of flight)
"The MYD team are amazing. Their knowledge, experience and passion for drones are unmatched! I admire most that they get to know you as person in order find the best way to teach and point you in the right direction once you're industry. This is the place to go and learn to fly drones like a Pro!"                  -C. Harris
"I was nervous to fly my first drone but Kim Players is an awesome trainer! After my first lesson, I had some skill but mostly tons of confidence. I recommend Master Your Drone as your first call before you even purchase a drone!"        -C. Gibson
Commercial Drone Pilot Bundle (24 Hours Total )
Start a new career or add a valuable skill to your current profession. The opportunities are limitless!
Includes Flight Lesson Bundle (8 Hours Flight time)
Also includes the FAA Part 107 Hands On Test Prep Course
MYD Swag Bag ($99 value)
Access to our exclusive Drone Hangouts and fly at various locations.
Beginner through intermediate (50-100 hours of flight)
I had no previous drone experience or knowledge, but that all changed once meeting the Master Your Dream team. They were very supportive and encouraging. I felt so well prepared for my 14 CFR Part 107 exam following instruction, and feel I am really on my way to mastering my drone! -SC
Working with Kim and the MYD was great. I was a complete novice learning about drone flying for the first time. Master Your Drone's enthusiasm and knowledge made learning drone operations fun and exciting. The 107 training was thorough and challenging but effective. I passed!  -M. Covey
Master Your Drone Fast Trak Boot Camp (One day, 8 Hours)
Perfect for individuals or organizations with a busy schedule, traveling from afar, or as an unique gift.
Includes Flight Lesson Bundle (8 Hours Flight time)
FAA Rules, Weather, & Regulations Mini Course, FAA TRUST Certificate
MYD Swag Bag ($99 value)
Beginner through intermediate (50-100 hours of flight)
"After speaking with several schools…we decided to move forward with Master Your Done (for their 8 Hour Flight Bundle). The 2.5 Hour Drive from New York was more than worth it! If you want to have an Awesome Fun Experience with a people who are thrilled about Flying Drones, If you're looking for motivated instructors who genuinely love to teach, & if you overall want to "Master Your Drone"…then don't hesitate in contacting Kim at MYD! This is a Top Notch School ran by someone who has an abundance amount of great energy" -A la
*Prices for programs vary based on locations and number of students. Please email or call us for more information. Our team is excited to assist you with all your drone questions and training.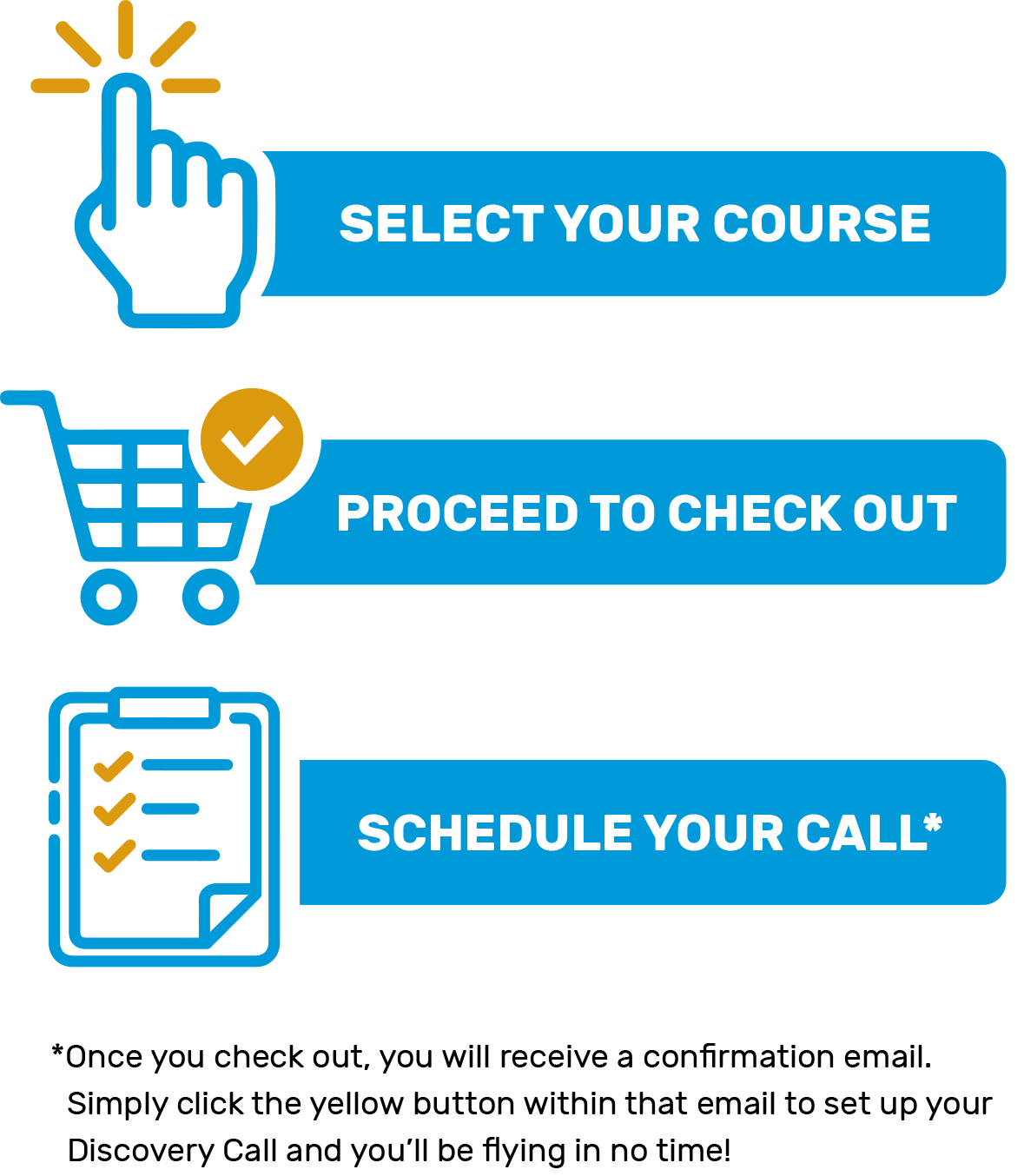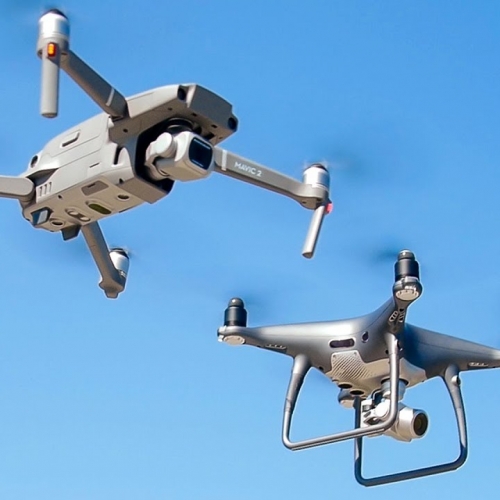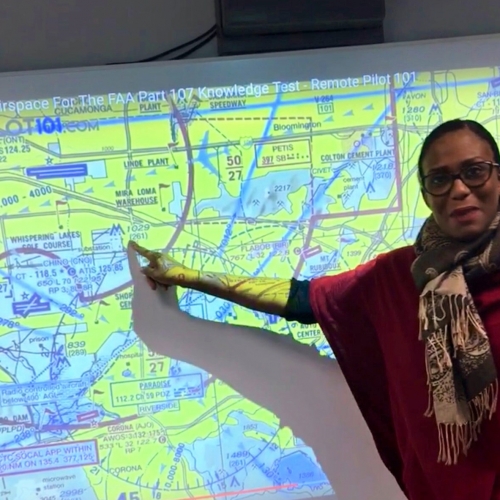 Join Our Mailing List For News, Updates, and Available Courses
© 2022 Master Your Drone   |   All Rights Reserved