How to Build a Business on Drones
Turning Drone Flying Into a Business
The advancement of the technology behind drones has grown at such a rapid pace over the last few years that most people have a hard time keeping up with the potential business upside of this.
Here is what you need to know to convert your hobby and passion for flying into a money maker.
Using Drones in Real Estate:
The biggest drone flying opportunity is in the real estate industry. Real estate agents looking to sell larger homes are always looking for better pictures to help them sell their homes. Using drone footage of homes is an amazing touch for a real estate listing. But do not expect every listing to include drone footage – typically these are used for higher end homes. Drone pilots in real estate can expect to make around $400 for a 30 to 90-second clip of a house.
The other angle into the real estate world is home and building inspections. Today, a lot of inspectors use drones to inspect hard to reach areas such as roofs, antennas, and chimneys. See what the appetite is in your area before jumping into the industry – call local home inspectors and gauge their interest in using drones for home inspection. You will also find that commercial inspectors are more likely to have the budget and the need for drone footage.
Aerial Photography With Drones:
Aside from real estate, drones are an excellent tool for photography. This can take some serious practicing, but indoor flight and documentation with drones is a huge market. For example, think museums, convention centers, hotels, and country clubs. You can photograph anything indoors with drones when there is a high ceiling with clearances with something to show. The best way to get into this market is footage.
Once people see the potential and sexiness of a drone footage, they are more likely to hire you so get into a building and get some footage. Your biggest hurdle here is that most people don't understand the safety and risk factors so be sure to let them know that even if you tried, it would be hard to damage the building with a drone. Also educate the buyer on safety measures on your drone.
The Coolest Thing about being a Drone Pilot is the on-going education you learn, real life lessons on the job, and having the privilege to do something that you love and are passionate about. It isn't a job. My goal is to teach all shades of color this disruptive technology, and help create  opportunities for drone pilots to strive in this industry. As more data is being collected on drone use cases the value of this industry will continue to rise, so every drone pilot will be able to make healthy salary to support themselves and families.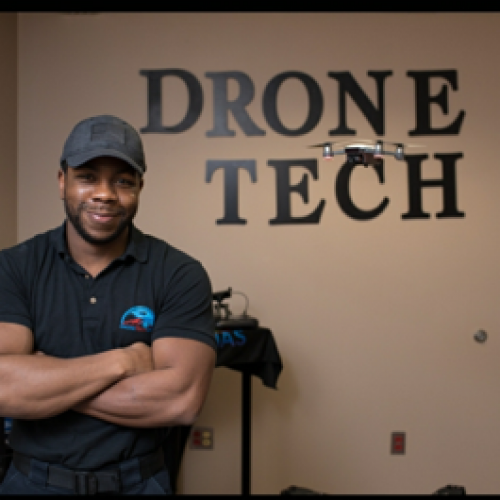 Pilot License for Drones:
You mean I really have to have a license to fly a drone? Yes, that would be the FAA's Small UAS Rule 14 CR part 107. To fly under the Part 107 you must:
Be at least 16 years of age
Pass an aeronautical knowledge test at an FAA-approved knowledge testing center
Undergo Transportation Safety Administration (TSA) security screening
As a certified drone pilot, the questions I most often get are; how hard is the test? What will I have to know? And how long will it take me to study for the part 107 FAA aeronautical test? I like to tell students to master anything in life you must study. The Part 107 aeronautical knowledge test is no exception. You must learn Drone Rules and FAA Regulations, National Airspace System (NAS), Reading Sectional Charts, Airport Operations, Weather and Micrometeorology, & Drone Flight Operations.
Once you pass your Part 107 test there are many other aspects to continuing learning as you develop your Pilot Mindset. For starters:
Following a pre-flight checklist before every flight
Understanding your Drone failsafe and everything that can go wrong during a flight.
How to set up and manage different commercial Drone flight operations.
What kind of environments you're allowed and not allowed to operate with Part 107.
How to communicate with Air Traffic Control (ATC) if you plan to operate outside of Class G airspace
Continuing to practice drone flying as often as possible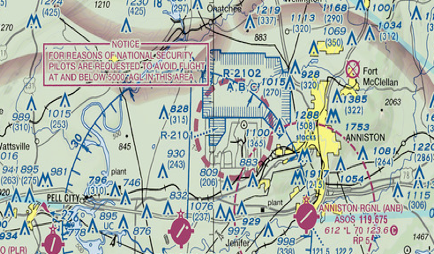 Not only are you required to pass a FAA written drone test, more importantly you want to know these concepts if you are planning to be taken seriously as a commercial drone pilot. You want to show others that you are safe, competent, and understand the airspace you're operating in. Safety and compliance are the top priority as drone technology emerges into the marketplace.
Commercial Drones Deliveries:
It is remarkable how precise the control is on these autonomous drones, so much so that we should be able to expect to receive packages via drones in the near future. In some parts of the world, commercial drone deliveries could become routine by as early as 2020. The technology is definitely ready for a wide range of deliveries, from pizzas to packages, but the problem today is legislation and control. So unless you want to compete with the Amazons of the world, this category should be left to the entities with deep pockets and lobbying abilities.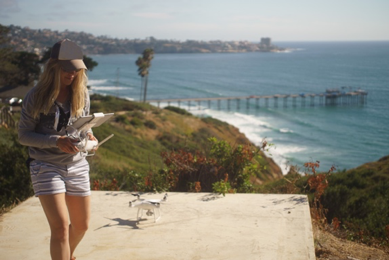 I enjoy using drones as a tool for conservation biology. The tool provides new perspectives to research and we're witnessing wildlife behaviors for example, mother and calf bonding or reproductive competition in whales that we've never seen before.
Drones in Agriculture and Farming:
Drones have been used in agriculture for several years now. More and more farms in countries such as Canada, Australia, Brazil, Argentina, and recently the United States are integrating precision agriculture with drone technology into their farming operations.
In the spring of 2017 we were the Speaker at the Drone Focus Conference in Fargo, North Dakota. This is where we were first introduced to Precision Agriculture. Companies & Government Officials were represented at this conference as Fargo establishes their city as the Silicon Valley of autonomous vehicles. We were honored to share the stage with NASA, Microsoft, John Deere, the Secretary of Transportation, the Governor, & National Guard just to mention a few. They were all light years ahead in the integration of drone technology.
We were invited out to one of the innovators of precision AG, Peterson Farms Seed to be a part of a Drone Deploy crop mission. Two drones, a DJI Matrice 200 & Phantom 4 Pro with various sensors were deployed to cover thousands of acres. The drones autonomously flew a crop grid collecting data about the fields. Drones could collect aerial data on field performance, plant health and water drainage. Once the data was transferred to the agricultural software, the farmers were equipped to manage, measure, observe, and respond to the variability found in the crops. With drones, aerial data, AG software, & John Deere GPS guidance systems, they are able to make sure that the farm has maximum yield. It was absolutely fascinating!
Get Your Drone Pilot License:
Regardless of what you want to do with drones, the law as it stands today is that you need your drone pilot Part 107 license to monetize on drones. This is no joke and the FAA is cracking down on this pretty hard. They seek out drone footage and if the pilot behind the footage is not licensed, they get fined. So before you do anything else, sign up for a class and get your Part 107 drone training!
Conclusion:
There are a lot of opportunities in this industry and not too much competition right now. If you are passionate about flying and enjoy being on your feet, start with your part 107 license and most importantly, practice! Imagine having to fly a drone around a tree, circling it and pointing your camera at the trunk the whole time and elevating your drone by 2 ft each circle without hitting any branches!
Join Our Mailing List For News, Updates, and Available Courses
© 2022 Master Your Drone   |   All Rights Reserved